For anyone interested in starting, owning, operating, or working in a coffee shop, you'd be well advised to watch the series of posts on the Kaffeine London Instagram channel from Peter Dore-Smith.
Peter is a hospitality veteran with 37 year's experience. When you spend some time in Kaffeine, you will experience this magical thread of hospitality woven into the fabric of the café. Kaffeine is the epitomy of a specialty coffee café, however like many Australian style cafes, people come for the coffee, but come back because of the hospitality.
This article focuses on some of the key messages from one of Peter's recent posts. You might be questioning why you should read an article when you can simply watch the reel on instagram. The answer is simple - Peter has distilled a load of high level wisdom and experience into his short video on values and priorities for different roles in his cafes. This artilce adds further context to what he is saying. Hopefully it will stimulate more interest from you and lead to you to eitehr work with and learn from the team at Kaffeine, and/or explore hospitality further.
Peter divides his front of house team into 3 sections – Baristas, Service, and managers. Each section has up to 5 priorities. These clearly defined priorities are important for any business, they highlight the boundaries within each section, but give each person autonomy over how and when they are achieved. This removes the uncertainty of what to do, making the shift flow smoothly, removing the need for someone in a senior position to have to ask for the tasks to be done, and letting all colleagues know what is expected of them and each other.
Priorities
Barista
Make coffee: make it well, make it quickly – you need a high level of knowledge about the products, the tools used to make them, and how to tell your customers and colleagues about them. This product knowledge and skills developed to make the drinks ensures the quality standards are achieved consistently and in a timely way.
Do dishes: a hospitality professional knows that a clean and well stocked station allows for less mistakes, ensures better service and quality.
Sugar station: a clean station, that is well stocked makes it more efficient for your customers to get what they need and move on with enjoying their drink.
Clear tables: a clean and clear café feels better for customers – less clutter, easier to find a seat, faster to turn tables, a chance to offer another drink, get feedback, build relationships, provide good hospitality.
Cleaning: you can take pride in a clean café, clean toilets as much as great coffee, because it improves the experience.
Service
Customers: the first priority for the service team is the customers – greeting them on entry, getting their preferred order started, building a relationship, thanking them for being there. This is the foundation of great hospitality. Without customers, there is no business, and they have plenty of other places they could go.
Food display: People eat with their eyes, an attractive display, with clear labels, prices and options will help people find something they want. A well-managed display evolves through the day so that the right products are in place for the time of day.
Tables: as above with the barista, but importantly, follow up about the food and how your customers have enjoyed it.
Rolling, folding, stickering: This is to keep all the essentials in stock – serviettes, packaging, cup labels – it is the mis-en-place of the café.
Cleaning: as above for the barista. A daily, weekly, monthly and quarterly cleaning schedule helps to stay on top of all the cleaning requirements. This also reduces maintenance through unnecessary wear and tear – think dishwasher salt, drain management, pest management…
Managers
This role's priorities are clearly defined by Peter in a novel way. They need to:
_Protect the business _
- Reputation – this covers everything from managing service standards, to customer relationships, café aesthetics, pest management, general maintenance.
- Staff health and safety – keeping people safe and healthy at work is a high priority for any manager from careful roster planning to training in all aspects of health and safety.
- Food safety – this is also related to reputation but processes and training around food safety are critical for protecting the business.
_Improve the business _
- Processes – with evolving technology, trends, consumer demands, and micro and macro forces shaping our lives – processes can always be refined and improved. Be it shifting the layout of the counter or furniture or updating the till system, big and small changes can improve the work and customer experience and the bottom line. This also gives a sense of ownership to the whole team when done well.
- Staff – training, development, happiness, recruiting, onboarding, management and saying good bye. The staff in a café are the most valuable resource so the manager needs to ensure they are happy.
We could also go into detail here about the specialism of each role – barista, service and manager and why this is valuable as opposed to generalist roles, but that will need to be for another post, or perhaps message Peter directly via the Kaffeine London account. The roles in your business will need to be defined by you for the business model you have. However, no matter what your business model, clearly defining the priorities as derscribed above will dramatically improve your business, if you do not have this in place already.
Peters' core value of hospitality transcends the business, it is easy to forget that no matter what your service model is for coffee – a cart, a kiosk, a café, a restaurant, a hotel or bar – hospitality needs to be at the heart of the business. As Peter defines it – Provide a warm and generous reception for friends, guests and strangers. The positive impact of this goes straight to the bottom line – higher staff retention, better quality products, happier customers.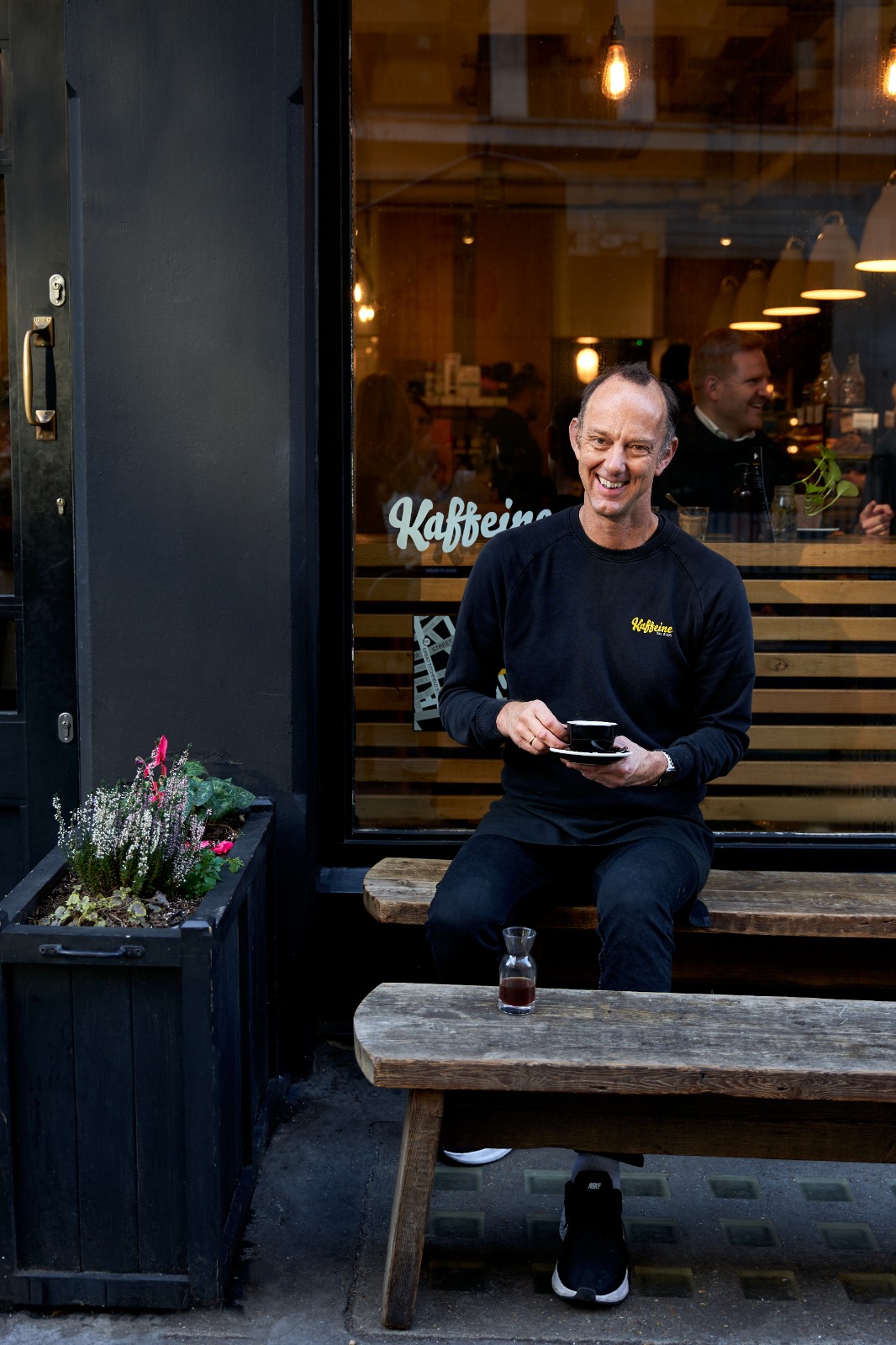 Andrew Tolley