The Youth Academy is a free program supporting talented and aspiring coffee professionals (aged 18-30) to fulfil their goals in the coffee industry. Youth Academy is a unique opportunity for education, teamwork, friendship, and progression. You will learn from some of the best trainers in the industry and on some of the best equipment, while receiving a broader perspective on the coffee industry and it's potential for your career.
We are on the look out for 6 brilliant coffee minds to embark on a complete coffee education program. Jump start your career in the coffee industry and apply today! We will support the successful applicants by offering a full set of Speciality Coffee Association (SCA) Foundation Courses, Green Coffee, Roasting, Sensory Skills, Brewing and Barista Skills. You will also be educated to Barista Skills Professional over the course of this year. We will pay for your SCA membership, diploma training and Certification. We will also cover other topics and support your development in this exciting industry, the value of this exceeds £3000 per person.
In addition to this we will open doors for you to get work experience in different kinds of businesses so you can get a sense of whether the job is right for you.
Past members of the Youth Academy have gone seen their career prospects change, moving into jobs they did not believe were available.
To enter:
We will use a merit based selection process and remove any information relating to identity when reviewing the applications. Up to 20 applicants will be invited to interview via a video call.
Email: camilla@vamachinery.com if you have any questions
Please join the Coffee Knowledge Hub.
Update your profile: Update all sections on the My Profile section.
NB: You can choose to make your profile 'public' or 'private'. It will not affect the success of your application.

When your profile is complete, please fill in this form

Email: camilla@vamachinery.com if you have any questions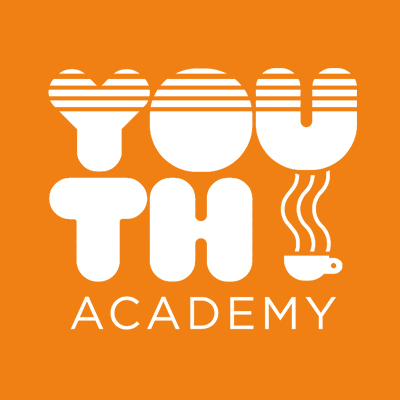 The Courses
SCA Courses will be delivered online and in person. The confirmed courses are:
Learn about coffee's journey from its origins in Ethiopia to the major commodity it is today. From growing the cherries through grading, roasting, and brewing, this module provides an overview of the coffee value chain.
BARISTA - Foundation to to Professional level
Learn the practical skills you need behind the espresso bar: learn how to set your grinder, milk techniques and latte art, health and safety, customer service, and basic business practices.
Learn about the variety of methods for brewing coffee and the brewing variables that affect quality. The Brewing module provides hands-on learning on grind profiles, brewing methods, measuring coffee strength and charting a coffee's extraction.
GREEN COFFEE - Foundation
Learn about the key concepts surrounding green coffee: production, processing, grading, shipping, storage, arrival at destination, as well as coffee contracts and portfolio management.
Learn about the roasting process, including roast cycle, roast levels, identifying defects, the physical changes that beans undergo during the roasting process, as well as workspace management and lean production.
SENSORY- Foundation

Learn about the essentials of sensory evaluation in a practical and interactive manner. Sensory Skills investigates the way we perceive what we taste, how to evaluate coffee's natural characteristics, and implementing this knowledge in business.
These will be delivered both online via video call and in person
Different courses, subjects and experiences will be added to the above listed to further enhance the training.
This scholarship is unique in the coffee industry. It covers the broadest range of topics and includes the SCA membership and certificates as part of the package.
Victoria Arduino UK is delighted to be offering a scholarship for 6 places in our Youth Academy program for 2022. You need to be between the ages of 18 to 30 to apply. Successful applicants be offered a free space.
\
The rules:
You must be a UK resident, able to travel to London and accommodate yourself for short periods during the year (subject to restrictions regarding the pandemic)
We will schedule an interview with up to 20 applicants. The top 6 will gain a spot.
a. The tender will end on June 30, 2023 at 3 pm BST.
b. b. By applying you are committing to the course dates below.
Due to the costs we incur, we reserve the right to claim the cost of SCA fees back from you if you are unable to attend the scheduled dates.
How to participate
Please fill in this form
Announcement
All applications received by JUne 30, 2023 by 3pm (GMT) will be screened by the Youth Academy team and communicated by Julyl 15 or before. The 6 winners will be announced on @victoriaarduino_uk @youthacademyuk Instagram for announcement times and make sure to follow: #youthacademyUK2022 for updates. We would love to have you there.
RULES - the fine print
Victoria Arduino UK offers 6 accredited coffee education programs. Youth Academy is dedicated to coffee professionals aged 18 to 30.
Art. 1 - Institution
The tender is organised by Victoria Arduino UK in conjunction with Coffee Knowledge Hub
Art. 2 - Participants
The tender is open to coffee professionals aged 18 to 30. The courses will be delivered at the Victoria Arduino UK Experience Lab, 36 Tanner St, London, SE1 3LD or other training facilities in London. By applying for Youth Academy you confirm that you are able to attend the courses for their duration. Transport and accommodation is not covered by the scholarship, so you will need to make your own arrangements.
Art. 3 - Period
a. The tender will end on June 30 2023 at 3 pm GMT.
b. By applying you are committing to the course dates of:
Course dates for 2023:
Barista Skills:
Foundation: Weds 16th Aug (online)
Intermediate: Tues 19th & Weds 20th Sept
(VA HQ)
Professional: Mon 4th - Weds 6th Dec
(VA HQ)
Brewing Foundation:
Mon 4th Sept (online)
Green Foundation:
25th July (online)
Sensory Foundation:
12th September (online)
Roasting Foundation:
Plot, London 16th October
Art. 4 - How to participate
Fill out the application form using the following link
Art. 5 - Announcement
All applications received by April 4th, 2022 by 3pm (GMT) will be screened by VA & YA team. The 6 winners will be announced by Victoria Arduino. Keep an eye on @youthacademyUK and @victoriaarduino_uk Instagram for announcement and updates.
Art. 6 - Prizes
Participants will be given expert training in the SCA modules of Green, Sensory, Roasting, and Brewing to Foundation level. The Barista certification will be taught to Professional level. SCA Membership as well as all certification fees are covered by Victoria Arduino UK. Lunch will be provided as well.
Art. 7 - Personal data processing
Pursuant to Legislative Decree 196/2003, personal data provided by entrants are collected solely for the purposes of the scholarships. The individual has a right of access to data concerning themselves and to correct, update, complete or delete any data that is erroneous, incomplete or that does not conform to the law.
Participation in the tender implies acceptance of the terms provided and consent to the processing of personal data.